Many Bollywood franchise filmmakers have announced the fourth instalments of their films, which include Hrithik Roshan's Krrish 4, Akshay Kumar's Housefull 4, and the upcoming Hate Story 4.
Franchises have emerged as Bollywood's go-to formula for sure-shot success at the box-office. So much so, that not just third, but even fourth parts of various series are in the making! Golmaal Again, the fourth in the Golmaal franchise, released in 2017 to great viewer response, encouraging those who had been eyeing their own fourth instalments.
After the spectacular success of Koi… Mil Gaya (2003), and its sequels, the superhero movies Krrish (2006) and Krrish 3 (2013), filmmaker Rakesh Roshan has announced the fourth instalment, Krrish 4. Also, Hate Story 4 is set for a March 2018 release, while Housefull 4 will hit the screens in 2019. Both Hate Story and Housefull's third parts did well commercially. Another fourth instalment that had a recent release was titled 1921, from the horror series 1920.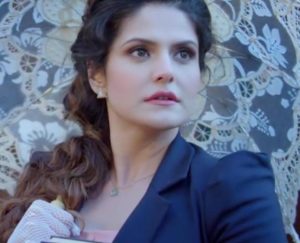 This trend, according to trade analyst Komal Nahta, indicates that filmmakers want to milk the popularity of the franchise completely. "They're stretching the series. And I'm a hundred per cent sure that Golmaal 5 will come, too, because they have a loyal audience that wants to see it," says Nahta. "Such franchise makers have a readymade audience, which is already eager, so they don't have to get people interested."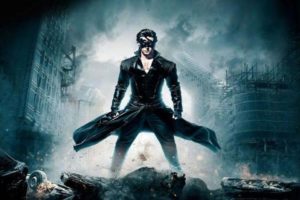 This is also what Bhushan Kumar, the producer of Hate Story 4, believes. "The first three parts of Hate Story did well, so our film already has made a space for itself in the thriller genre. But just taking the story forward, riding on a brand, doesn't ensure a sure-shot hit; the content still has to be superb," he says.
Decoding what works in the favour of such franchises, Nahta says, "People who're already fans of the third parts will definitely come and see [the fourth parts] within the first two-three days. If they don't like it, they'll reject it, but at least the opening weekend collection is assured. Since it's all about the opening business in today's time, many people have understood this trick."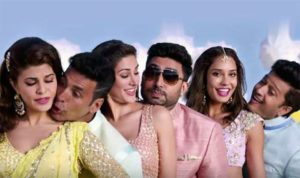 Karan Kundra, the lead actor in 1921, feels that there's pressure on the stars to exceed — not just meet — the expectations set by the previous three parts. "The recall value works for our film," he says, "which has become a cult in the horror genre. The connect with the audience needs to be there for your film to be successful."
Trade expert Atul Mohan says that stretching a franchise is a "smart move". He explains, "It serves [a filmmaker] best to invest in a brand that has become successful. They don't have to risk much more in creating a new title etc. You can't call it cowardice [to not experiment and to keep on making franchise films]. The first part was fresh, and people liked it. Why not encash it again and again? In today's time, it's a smart move."