Sinhal Education
START YOUR OWN EDUCATION BUSINESS
Sinhal Classes Inviting Franchisees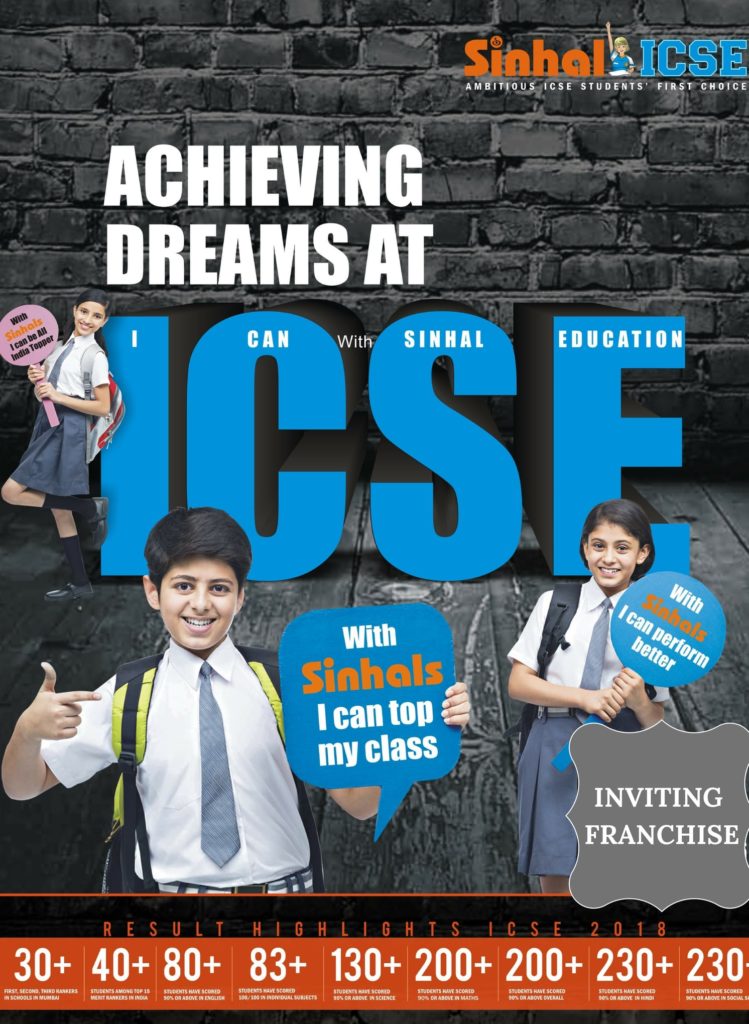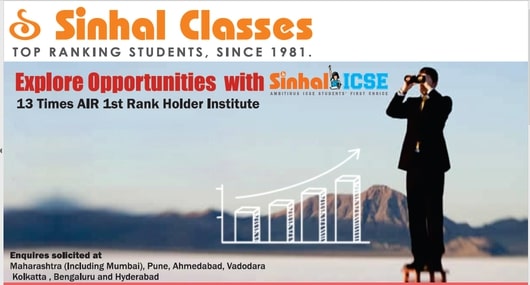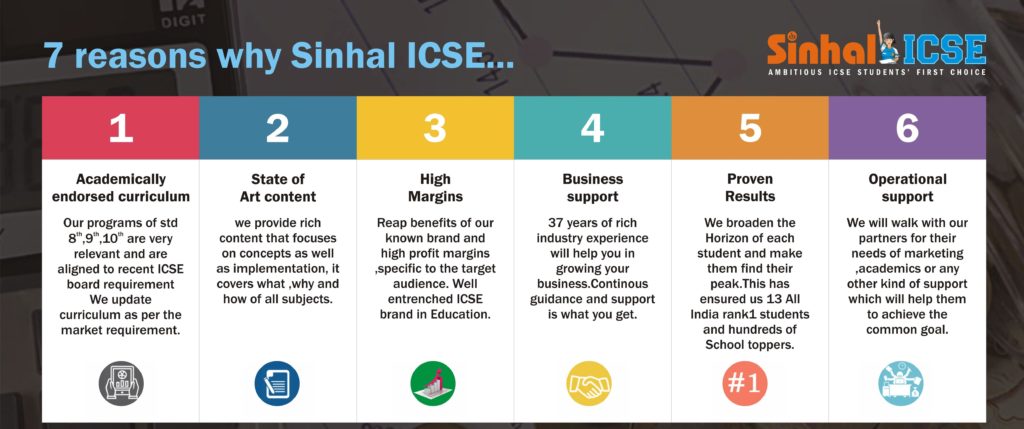 Sinhal Education
ABOUT US
• Sinhal Classes, founded by Prof. O P Sinhal is one of the premium education service provider company of India, based out of Mumbai. It is a pioneering initiative to bridge the gap between quality education and knowledge, and thus to offer quality education for the youngsters of the country, comprising of students from classes 7th to 10th and the students who are aspiring to have quality coaching to crack competitive exams like IIT( JEE-Advance), JEE-Mains, NEET, State level examinations etc, Sinhal Classes plans to set up coaching institutes Pan India.

• The organization stands for Quality, Reputation & Trust. Since 1981, it has seen almost 2 lakh students cherish their dreams and has always been a coaching institute that has stood head and shoulder above the others due to its high quality standards.

• With the strength of offering quality education since 1981, we are on the track to become the largest coaching institute network to provide affordable yet quality coaching across the country with the following vision:

"To empower students to achieve their academic objectives with confidence to face and provide education through inno-vative learning systems and the best in class customer experience at all touch points"

The Course programs are highly sensitive to market demands and take up only those courses that are in demand in the local market. They strongly focus on providing ability to young aspirants with great aspirations.

THE ONLY INSTITUTE TO

• Produce 13 times All India 1st Rank in ICSE Boards
• We represented 13 times at International Olympiad with 9 Gold Medals
• Produce All India 1st Rank in JEE-Advanced as well as JEE-Mains
• Won 6 President of India Medals -3 Gold & 3 Silver
• Produce All India 10th Rank in AIIMS & 1st in CET in Maharashtra

LEADERSHIP THAT SETS US APART

• 2 Times 1st In India, 1st in State & 1st in Mumbai- in past 5 yrs, 7 Times 1st in India, 1st in State & 1st in Mumbai- in past 14 yrs at IIT-JEE, AIEEE, BITSAT with 40 students in Top 100 All India Ranks at IIT-JEE
FRANCHISE RESPONSIBILITIES
1. Shall be responsible for making / shaping a dedicated SINHAL CLASSES ICSE centre, which will fulfill following criteria :

A. Minimum 3 classrooms with a minimum seating capacity of 40 students per class
B. Counselling room, to seat 2 enquiries at any given point of time
C. Faculty Room to seat 4 faculties
D. Directors/ centre Managers Room to seat 4 enquiries
E. The centre needs to be made as per guidelines provided in Infrastructure manual
F. The centre needs to be in a area which is highly crowded and noisy by students and visible from main road.

2. Shall hire all the required manpower required as per HR guidelines. Sinhal Classes reserves right to ask
the business associate to replace any employee, if he/she does not meet the criteria laid out in HR Manual.

3. Shall ensure timely payment of the agreed services fees as per payment schedule laid out in the contract through escrow account.

4. Shall be responsible for all the marketing activities for student acquisition

5. Shall be responsible for student enrollments , student enquiry generation through local marketing involving, but not limited to
A. Flier distribution
B. Hoarding / Pole Kios
C. Banners & Cannopies / Standies
D. Data acquisition and calling
E. Counselling interested students/parents who come for information to the centre

6. Shall be responsible for ensuring smooth operation of Sinhal Classes, follow its session plan, maintain student discipline and ensure a suitable environment for the sessions to happen.
MARKETING
Franchisee will be responsible for managing the entire eco system at the centre. The responsibility would include local marketing, popularizing the entrance test, admitted the selected students , fee selection , student servicing, logistics management, and all other activities related to effectively delivering our programs.

KEY ACTIVITY FOR MARKETING INITIATION

STEP 1 : Local branding [ leaflets distribution / poster / hoarding/ sunpack / banner/ auto advertisement]
STEP 2 : School Seminar / Test Activity
STEP 3 : Competitor Activity [ Collect their fee/ duration/ students / teaching methodology]

OBJECTIVE-

• To enroll minimum 75 students

TARGET MARKET-

• Radius of 5 km if an individual centre in a city, else 3 km

TARGET STUDENTS-

• Students of ICSE Boards of class 7th , 8th, 9th, 10th

WHAT IS THE PULL-THROUGH OFFER?

• Maximum scholarship for first 20 students / topper of each nearby school

MARKETING BUDGET

Min 10 Lac/Annum
DURATION OF THE CONTRACT
The Duration of the contract will be for a period of 8 years.
INITIAL CAPITAL EXPENDITURE

The Approximate one time capital expenditure to set up SINHAL CLASSES centre would be as follow:

Infrastructure Cost

( 3 Classorooms / 1 counselling room / 1 BM Room / Faculty area/ reception area/ Rest Room- Girls/Boys) Approx 800 Sq Ft Area
INR 15.0 Lac

Initial Marketing & Branding INR 5.0 Lac
Initial working capital for first 6 months INR 10.0 Lac

Total Investment ( Association Fee + Capex + Opex for first 6 months)+ Marketing & Branding
INR 40.0—45.0 Lac

INVESTMENT ( EXPECTED)

• Rs. 40-45 Lakhs ( Assoication Fee + Capex + Opex for first 6 months) + Marketing & Branding
FRANCHISE FEES

A. Tier 1 City / Metro Location : 10 Lac
B. Tier 2 City / Non-Metro/ State Capital location : 10 Lac
C. Existing Centre with 100 enrollments : 08 Lac
The amount needs to be paid along with applicable GST / Taxes as declared by the Govt.