Wash4Sure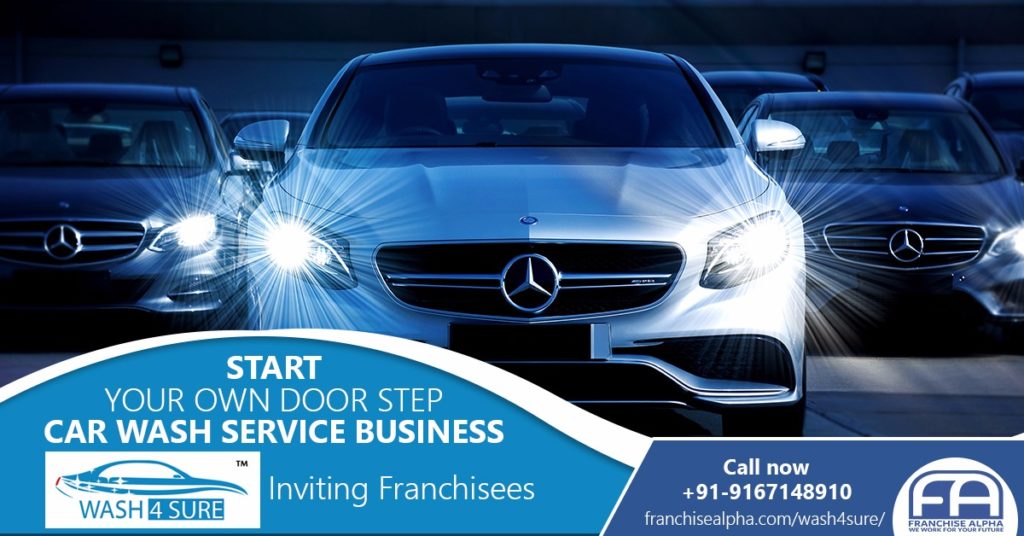 WASH4SURE
ABOUT US
• Wash4Sure is a state-of-the-art door step vehicle cleaning service provider. With plan to have presence all over India and offer services to all the major cities across.

• We take great pride in being one of the a few technologically advanced vehicle cleaning service providers from the city. We have highly trained and skilled Vehicle (Car/Bike) washing specialists. Our primary aim is to offer the highest quality services to our customers. Utmost care of vehicle is provided along with absolute customer satisfaction.

• We are recognized by Government of India as Startup.

• We At Wash4Sure use best in the class products and advanced systems to make sure you receive exceptional and premium service and your vehicle looks brand new each time.
• We provide all the convenience to the customer to reach us and avail our services using our website and mobile app available on Android and IOS platforms
Our USP:
• At your door step
• Reliable
• Value for your money
• Presence and Reach

FOUNDED
• Wash4Sure was founded in the year 2017
FRANCHISING SINCE

• Wash4Sure is franchising since February 2018
CEO

• Mr. Pranay Tagare –Co Founder
• Mr. Gunjan Ruparelia-Co Founder

UNITS (CURRENT LOCATIONS)

• PUNE
UNITS ( EXPANSION LOCATIONS)

• Pune
• Ahmadabad
• Mumbai
• Surat



INVESTMENT ( EXPECTED)

• We at Wash4Sure believe that the brand grows as each of our franchise partners grows. With this methodology we have worked out the franchise investment package in such a way that each of our franchise partners feels very comfortable investing in us.

• Raw Material is INR 1 Lakhs
• Total Investment is INR 3 Lakhs with GST

FRANCHISE FEES

• Our Franchise joining fees is Rs. 1.5 Lakhs.
AREA (SQ.FT.)

• One of the USPs of our business model is that we require minimum floor space that too non road facing.
• We recommend having at least 100 sq. ft. space which will be utilized for storing the material kit bags and place for one table and chair.

RETURN ON INVESTMENT (EXPECTED)

• 50% in 3 months
PAYBACK PERIOD( EXPECTED)


• The payback period in our business model is very less. However conservatively the same will not be more than 6 months.
NUMBER OF EMPLOYEES ( REQUIRED)
• Initially we recommend having 3 cleaners and 1 office backend staff. Then as business grows number of cleaners to be increased likewise.
OPERATIONS MANUAL AVAILABLE

• Provided
TRAINING LOCATIONS

• Head Office
TRAINING DAYS

• We provide complete professional training to our franchise partners and their respective staff.