SiNTL LABS- Start Your Own Education Business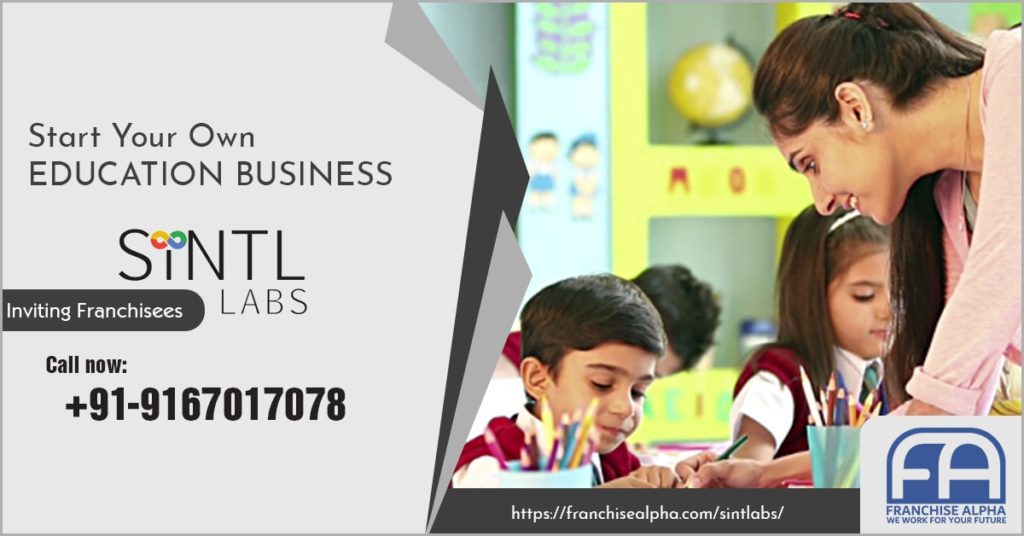 SINTL LABS
About Us
• SINTL Labs aims to be the marketplace for all learning tools through our initial venture into the Ed-Tech vertical. SINTL Labs is focused on providing educational tools for the K-12 community throughout India. Our objective is to implement a zero distance learning structure to bridge the gap that exists between the educational system and its end user. We work with schools to strengthen the learning eco-systems in conjunction with enhancing personal learning experiences for students while catering to teachers by providing teaching resources which enables them to be good educational facilitators irrespective of their educational background.
Company Founded
• June 8, 2018
Franchising Since

• 2019
Units (Current Locations)

• Bengaluru
Units ( Available Locations)

• Delhi , Lucknow, Kanpur, Varanasi , Meerut , Agra , Noida and Greater Noida , Bhopal , Indore , Jaipur, Patna , Faridabad , Ranchi , Raipur, Guwahati, Kolkata , Jammu , Srinagar
Minimum Investment

• INR 3 Lakhs + Taxes
Franchise Fee

• INR 3 Lakhs + Taxes
Royalty Fee

• Zero
Area (Sq.Ft.)

• 100 sq.ft
Return On Investment (Expected)

• Sale of 3 school solutions.
Payback Period(Expected)
• If the partner is able to sell it in 2 months.
Financing Assistance

• Nil.
Number of Employees (Required)

• Minimum 2 Members
Training Support

• Product demo, program manual, device installation and basic servicing , script of specifications, customer handling-basics.
Marketing Support
• Marketing collaterals designs and creating Online presence for the partner.
Training Locations
• Bengaluru
Training Days
• Monday to Friday
Agreement Term
• 3 Years
Exclusivity Option
• NIl
Renewal Term
• After 3 years
Staff Recruitment Support
• NIl.
Operations Manual Support
• Company Policies ,Company Procedures , Administrative Process and Manual,
KPI , Sales and Marketing ,Franchise Agreement.

• Manual preparation and implementation support.
Marketing Material Support
• Marketing /Brand designs, communications and Campaign management for online activity.
Site Selection Support
• To the discretion of the Franchise partner as per the terms of agreement.