Indian team will be in Group Asia of the 11-team World Series of Boxing, starting in February next year.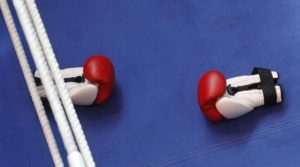 On Tuesday evening, high performance director Santaigo Nieva was overseeing the trials for the Elite men's camp at NIS, Patiala, when he came to know about the addition of an Indian team in the World Series of Boxing. The Indian team will be in Group Asia of the 11-team world event, starting in February next year. With the WSB accounting for more than 15 per cent of quota places in the men's category for the Rio Olympics, Santiago knows it will provide another opportunities for Indian pugilists. Only three Indian boxers qualifying for Rio last year as compared to seven at London 2012.
"I see this as an excellent opportunity. In the long term, we can get 1-2 quota places through this route and it also gives very good international exposure to our boxers. In terms of the short term, as our main boxers will be competing in CWG and Asian Games, it will help our other boxers in each weight category. We need to make some adjustments in training. WSB also gives more security to the boxers and makes the boxers mentally strong when they return to compete in the three-round format at the continental and Olympic level," shared the AIBA three-star coach from Sweden.
AIBA's semi-professional event, World Series of Boxing, was started in 2010 but Indian franchise Mumbai Fighters, which saw the likes of Akhil Kumar, Mandeep Jangra and Gaurav Bidhuri in it, pulled out of the competition in 2012.
A total of 17 boxers from WSB Rankings in 2015 and 26 boxers from the APB/WSB qualifying event in Venezuela made it to Rio last year. "Boxers from countries like Cuba and Kazakhstan also got quotas from WSB route. Yes, there is a difference in terms of the duration of bouts from nine minutes to 15 minutes and five rounds. Earlier, the gloves were lighter and there was no headgear in WSB, but now the gloves are of same size and there is no headgear in Olympics too. More than 17 per cent of quota places for Rio came through WSB rankings and WSB/APB qualifiers in Venezuela," Nieva said.
Vladimir Nikitin of Russia in the bantamweight category and Filip Hrgovic of Crotia in Super heavy-weight (91 kg) class were among four boxers who qualified through WSB and won medals in Rio.
"The key to do well in WSB is more power punches and greater stamina. Shiva Thapa, Manoj Kumar and Gaurav Bidhuri competed earlier in WSB and it showed in their game," he said. This year's world championship bronze medallist Bidhuri was part of Mumbai Fighters in the 2011-2012 season — when he defeated Nikitin — apart from competing for Italia Thunders in the 2014-15 season and USA knockouts in the 2015-2016 season.
The Delhi boxer has also sent his name for the 196 foreign entries, apart from being available for selection by the Indian franchise. "When I defeated Vladimir in 2012, it boosted my confidence. WSB bridges the gap for Indian boxers. I remember when I landed for my first fight for Italia Thunders, I was amazed to see the coaching staff and the presence of world's top-ranked boxers in the squad. There were boxers like 2012 silver medallist Clemente Russo and seeing them train also helped me mentally," Bidhuri said.
"For the first three bouts, I had to spent from my own pocket since the federation was banned. Later, the Italian team looked after me for the remaining three fights. In the world championship this year, I defeated Mykolo Butsenko of Ukraine, who competes regularly in WSB. Competing in WSB for a regular season puts you in a tough frame of mind and a good WSB ranking also assures you of a quota before other qualifying events," the boxer, who has won four of his eight WSB fights, said.
Less is more at 2020 Olympics
The 2020 Olympics will see 206 male boxers competing in eight weight categories, compared to 250 in 10 weight categories in Rio. The 2015 WSB individual Rankings saw 17 boxers qualifying for Rio while 26 boxers qualified from the WSB/APB Qualifying tournament in Venezuela. The 2015 World Championships offered 23 quota places and the Asia and Oceania Qualifiers offered 30 spots for Rio. AIBA is yet to announce the quota figures for the 2020 Olympics.