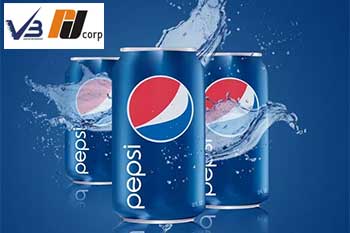 PepsiCo franchisee Varun Beverages has opened its Rs5.5bn ($78.47m) greenfield facility in the Indian state of Punjab, which will create in-house production capacity for Tropicana fruit juices, dairy-based products, carbonated soft drinks, Aquafina water, Gatorade and Lipton ice tea.
The new backwards integrated facility is spread over 41 acres of land, which was allotted by Punjab Small Industries and Export Corporation. The plant is expected to create more than 5,000 jobs.
PepsiCo India president and CEO Ahmed ElSheikh said: "PepsiCo started its India journey from Punjab over 30 years ago and this latest investment by the PepsiCo ecosystem is a reiteration of our commitment to our India business growth story. "PepsiCo's new facility will act as a hub to address the growing demand for our well-loved beverage portfolio amongst consumers in the state and beyond." The new facility located in the Growth Industrial Centre, Pangoli, has already started trial production of the products. Varun Beverages chairman Ravi Jaipuria said: "The inauguration of this production facility is in-line with our endeavour to strengthen our presence in fast-growing categories. The addition of these product categories to our portfolio will result in better asset usage as the seasonality in these categories is relatively lower and will augment our return ratios and profitability metrics going forward.
"The facility is strategically located close to target markets which will reduce time to market and enable optimization of freight & logistics costs, aiding margin expansion."