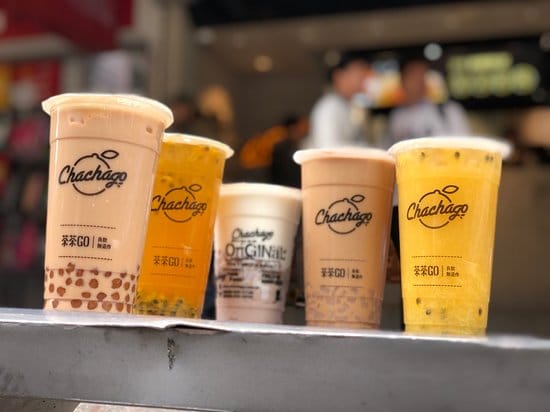 Restaurant franchise management company Yellow Tie Hospitality is gearing to bring Taiwan-based beverage brand Chachago to India in January. The company intends to open 100 Chachago outlets by 2021. Besides India, the company has also got the master franchise rights to develop Chachago in markets such as Nepal, Sri Lanka, and Bangladesh, besides West Asia, including the UAE, Turkey, Kuwait, and Israel and Jordan among others.
Focus on beverage
Karan Tanna, Founder & CEO of Yellow Tie Hospitality said, "Our focus is on developing a strong portfolio of brands in the restaurant space that can be scaled up through efficient franchising management. We felt there was lack of a beverage-focused restaurant brand in our portfolio. Hence, we decided to acquire the franchise rights for Chachago, which is known as the 'House of Milk Tea'."
"This is also the first time that an Indian company has got a franchise rights to develop a brand in mature markets in the West Asian region," he said, adding that the company will make its international foray next year.
Product range
The Taiwan-based brand is known for its milk teas, bubble teas, fruit-infused beverage, cheese-based beverages, milkshakes, and other speciality beverages and desserts. Besides Taiwan, it has presence in Canada, Australia, Hong Kong, Vietnam and the Philippines.
"We believe the brand has a huge potential in the Indian region. It will be positioned in the QSR segment with the average store size of 100-500 sq ft," he added. The first store is set to open in Bengaluru early next year. The company believes the brand will get traction not only in metros but also in tier-2 and -3 towns. "Initially, we will open some flagship stores in metros on our own. Then we will look at roping in franchise territory partners for north, south, east and west and have plans to open 100 Chachago stores by 2021," Tanna said. The company will invest about $6 million on the brand expansion and development.
Store strength
Yellow Tie Hospitality expects to close 2018 with about 60 stores, a majority of them franchise-run stores. Its existing restaurant brand portfolio include Genuine Broaster Chicken, Dhadoom, Umraan Regional, Wrapchic, Teddy's, Wok This Way, Just Falafel, and Twist of Tadka.