Interview with Dhairyasheel Pawar (left) and Sunith Rai (right), Co-Founders of  Get 'Ur Fix.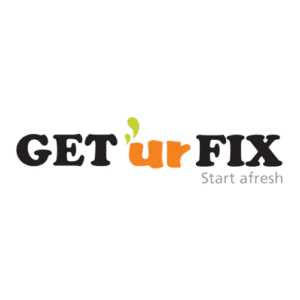 Please mention your name and position in Get 'Ur Fix.
Sunith Rai – Co Founder, Director
Dhairyasheel Pawar – Co Founder, Director
Please mention your time duration of association with the brand Get 'Ur Fix and what inspired you to start it?
The company was formed in April 2017 and has been in the works since December 2015.
Being from the F&B business and the challenges in getting qualified Staff in the food industry, led us to explore a concept where we can provide quality products, with least qualified manpower and at the same time give value to the end user. Long deliberations led us to create a brand which offers quality beverages with finger foods, skilling new sets of people to be able to earn a living and gain employment.
Please mention any unique characteristics of the brand Get 'Ur Fix which makes the brand different from others.
Get 'Ur Fix USP is Price, Quality and Experience. We have created a new segment of Cafes, wherein people move away from the street side vendors and high end cafes to offer Value for money and superior quality. We are curating beverages online, and we deliver mocktails to your doorstep.
Who can be a franchisee for Get 'Ur Fix ?(franchisee profile expectation)
Anyone, anyone can be a franchisee of Get 'ur Fix. We have created a business model that requires basic training that can be imparted in 3 days. We prefer entrepreneurs who have the hunger for business who are willing to operate the outlets on their own. Individuals willing to invest only and are looking at ROI can also be franchisees.
Where do you want to see the brand Get 'Ur Fix in the next financial year ? What are the planned target/goals the brand wants to achieve?
Presently, we are 3 outlets in Bangalore and have an aim to be 15 outlets at the end of the first year. We plan to be present in other cities in South India by the end of this year. Besides presence across various cities in the South, we wish to create an online curating and delivery model for each city.
Can you elaborate more about the products provided by Get 'Ur Fix?
Since we are a predominantly a Beverage Café, we have an extensive beverage offering which includes
      Capuccinos and Americanos with  various flavours
      Iced Black Coffees with Flavours
      Cold Coffees
      Herbal Teas
      Lemonades
      Mojitos
      Special Mocktails
      Lassi and Indian Coolers.
      Fries
      Nachos
      Wedges
      Cheese Shots
      Sandwiches
      Salads
      Wraps
       Subs
How's your experience with Franchise Alpha so far?
The experience has been positive with the initial interactions. We share common thought on the way forward and that is what gives us the confidence to partner with them.
What are your expectations from Franchise Alpha?
Since we are a young company with 3 outlets at present, we look to FA to help us achieve our expansion targets. At the same time, we look for their support and inputs on various markets and larger investment options.
Where do you see the brand Get 'Ur Fix in the long run if you have Franchise Alpha by your side?
Get 'Ur Fix is deemed to be a chain of Cafes across the country and Franchise Alpha is the vehicle that will get us the required mileage and outlet presence across the country.