Interview with David Manohar Lanka, Founder of Mad Fries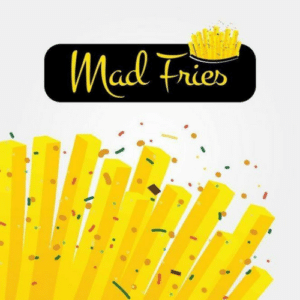 Please mention your name and position in Mad Fries
David Manohar Lanka, Founder.
Please mention your time duration of association with the brand Mad Fries and what inspired you to start it?
Its been a year since the idea came, to start something exclusive with fries. Different QSR's and bigger brands inspired me and when I saw french fries as a very basic element which no one touched to make it big, and more over wanted to give something different to our customers.
Please mention any unique characteristics of the brand Mad Fries which makes the brand different from others.
Producing fresh skin cut fries (and not the frozen ones) crispy, was very challenging. To bring fresh fries crispy like the frozen fries was a no mean feat. So I feel that is our unique characteristic. Our fries comes loaded with different toppings and sauces of your choice which you don't get easily.
Who can be a franchisee for Mad Fries?(franchisee profile expectation)
One with passion towards food and wants to achieve their ROI in short period of time. Should have the acceptance of new implementations and ideas. Also one with a small budget to start something to have a secondary income. 
Where do you want to see the brand Mad Fries in the next financial year ? What are the planned target/goals the brand wants to achieve?
As of now we have 5 outlets operational and we have sold a master franchise for 13 outlets for rest of Tamil Nadu (except Chennai). We are looking to have a total of 10 operational outlets by end of April 2018. Also we are looking to implement 5 new additions in our menu.
What kind of support you offer your franchisees?
We take up the responsibility in setting up the outlet from pre-opening till the training of staffs, opening of the outlet and post opening support till we feel the store is good to operate by themselves. We will overlook the day to day operations and my personal involvement in the outlet will be high to make sure all our brand standards are met.
How's your experience with Franchise Alpha so far?
I feel you are a great platform for startups to showcase their product to the world. I appreciate the efforts take and also being very flexible in your economics. As and when things shape up for me I will definitely recommend Franchise Alpha to others.