Interview with Dr. Ramesh Maheshwari, Managing Director at WNHO Health care Pvt. Ltd.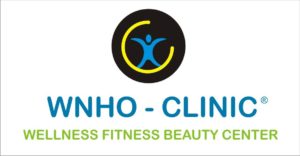 Please mention your name and position in WNHO HEALTHCARE.
Dr. Ramesh Maheshwari, Managing Director WNHO Health care Pvt.Ltd, Pune is Government certified StartUp.
Please mention your time duration of association with the brand WNHO HEALTHCARE and what inspired you to start it?
Since 1987…31 years.
I had Bronchial Asthma & my dad had Severe Drug Allergy and this is cured by Multi therapeutics approach, combination of various physical & natural therapy. This inspired me to work on my present Franchisees Fit For Life.
Please mention any unique characteristics of the brand WNHO HEALTHCARE which makes the brand different from others.
Such Multi discipline thearapy work is first time in India, this is most popular at Canada,USA.
Who can be a franchisee for WNHO HEALTHCARE?(franchisee profile expectation)
Any graduate under qualified any discipline Doctor.
Where do you want to see the brand WNHO HEALTHCARE in the next financial year? What are the planned target/goals the brand wants to achieve?
Minimum 100 Centers & more.
Can you elaborate more about the products/services provided by WNHO HEALTHCARE?
Unique & Innovative & Curative Hope for Hopeless Medical cases.
How's your experience with Franchise Alpha so far?
Very Good
What are your expectations from Franchise Alpha?
Much more help and need expertise to open more than 100 Franchisees & provide offices at their centers for marketing.
Where do you see the brand WNHO HEALTHCARE in the long run if you have Franchise Alpha by your side?
At Top and more than 500cr work.